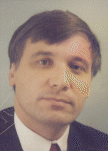 Christian J. Scherer is an Ingénieur Général des Mines, a graduate of the Ecole Polytechnique (1966), then of the Ecole Nationale Supérieure des Mines de Paris.
He devoted the beginning of his career to different local services of to the French ministries in charge with Industry and the Environment.
In 1983, he worked for an engineering group devoted to the technology transfer from the research laboratories.
In 1986, he became adviser for the management of information systems of the Public Service of Employment. he was one of the founders of the FORMATEL network in the field of vocational training.
In 1994, he joined the national headquarters of the Ministry for Industry, near the Director of the Regional Action for Small and Medium Enterprises (DARPMI). He built there, with the assistance of the School of the Mines of Paris, the first great French administrative documentation centre on the Web ( AdmiNet ), then another Web site dedicated to innovation and technology transfer for SMEs ( Evariste® )
Christian Scherer is a joint author of the Yolin report, which is a vigorous plea for the use of Internet in fields of business. Late 1999, he joined the team of Francis Lorentz, Chairman of the French Electronic Commerce Committee .
2002-2004, he was an advisor of the Directorate for Technology,which is a part of the French ministry for research and new technologies, contributing to a broader diffusion of the uses of the Internet in the French society.
In September 2004, he joined the Ministry of Ecology and Sustainable Development, as an advisor for the deployment of new Information Systems in the Directorate of Pollution and Risk Prevention (DPPR).
Christian Scherer is a member of the French IPv6 Task Force.