Christian Scherer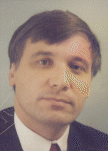 Christian SCHERER
Ingénieur général des mines,
Conseil Général des mines,
Ministère de l'Economie, des Finances et de l'Industrie.
DATE OF BIRTH

7 August 1947

NATIONALITY

French

PERSONAL ADDRESS

E.mail scherer@ensmp.fr

EDUCATION

FURTHER STUDIES

"Diplôme d'Etudes Approfondies" in Probability under Professor Neveu.
University of Jussieu, Paris, 1968

ACADEMIC REFERENCES

1st Prize in the "Concours Général" in Mathematics, 1964
2nd Prize in the "Concours Général" in Physics, 1965

LANGUAGES

French (mother tongue)
Russian
German
PRESENT POSITION
Technology Directorate
Ministry of Research and New Technologies
1, rue Descartes
75005 PARIS
Tél. +33 1 55 55 88 81
MAIN EXPERIENCE
since 2002

The Ministry of Research's Technology Directorate

1999 - 2002

Mission pour l'Economie Numérique
DARPMI

1996 - 1999

Evariste Webmaster

1994 - 1996

Ministry of Industry
DARPMI (Direction de l'Action Régionale et de la Petite et Moyenne Industrie)
Sous-Direction de la Formation et de la Qualifification pour les Entreprises.

1987 - 1994

Ministry of Labour, Employment and Professional Training
Technical Adviser to the Employment Delegate, mainly responsible for

the design and application of the computerised master plan for territorial services involving 9,000 members of staff distributed over 123 sites.
the design and implementation of a national network of regional telematic services giving information on professional training.
negotiations with the boards of large organisations in the employment market.
negotiations in Brussels on agreements relating to employment regulations with representatives of EC member states.

1983 - 1986

ECOPOL, subsidiary engineering firm of the Commissariat à l'Energie Atomique, specialising in the diffusion of CEA technology.
Assistant General Manager, Executive Director
mainly responsible for negotiating high technology contracts with national and international, public and private organisations such as :

Study on the reliability and security armament systems (SNLE)
Study on the noise reduction of propulsers (ECAN Toulon)
Environment studies :

Models of atmospheric pollutants diffusion
Air quality measurement networks : built-up areas, Mexico,
CEN Algeria

Energy recycling techniques

1976 - 1982

Ministry of Industry and Research
DRIR Bordeaux
Assistant Regional Manager
in charge of :

the inspection of nuclear base installations (PWR plants in Blayais, Goldfech and Civaux)
research valorisation for the CESTA Centre of the "Direction des Applications Militaires" of the CEA
environmental impact study of missiles for the "Centre d'Essais des Landes" (CEL) and the "Centre d'Achèvement et d'Essais des propulseurs et Engins" (CAEPE)
the control of recycling and elimination of wastes in the Aquitaine region (AREDRA)
air pollution control around the built-up areas and industrial zones in the Aquitaine and Poitou-Charentes regions
promotion of government policy on energy conservation

1972 - 1975

Ministry of Industry, Trade and Crafts
"Service des mines" - Strasbourg


Adviser of the Prefect of Alsace Region on the subjects of planning, environment, research, energy, and professional training
Member of the french Delegation to the International Commission for Protection of the Rhine river against pollution
MILITARY ACTIVITIES
1966-1968

Student officer at the Ecole Polytechnique, Paris
Marine troops
Ecole des Troupes Aéroportées (ETAP), Pau
Certificate of parachuting

1969

Ecole Militaire - Paris
Army operational research section (SROAT)

1976-1982

High-ranging civil servant in Defence
Correspondant to the Land Transport Board

May 1980

Ecole Militaire des Armes Spéciales - Grenoble
NBC defence officer : nuclear, bacteriological and chemical war.

Since 1991 (weekly meetings)

Member of the nuclear subsection of the Yvelines Department.
European INTEX exercises for the protection of civilian populations against nuclear threats.
SCIENTIFIC WORKS
1968

Study into the vulnerability of the R20 aerial reconnaissance guided missile

1970

Introduction of the computer language APL to France with Dr Phil ABRAMS (USA)

1971

Design of a SIMULA interpreter for Compagnie Internationale d'Informatique (C.I.I.), with Pr J.D. ICHBIAH (author of the ADA language now in use in the DoD) in cooperation with the Norwegian Computing Center (NCC)

1972-75

Study on pollution of groundwater in Alsace

1974

Study into the burying of salty wastes from potassium mines in Alsace in deep geological layers

1975

Study into the safety of underground storage of oil products in May-sur-Orne (Calvados)

1982

Report for the Ministry of Industry on the Three-Mile Island nuclear accident
OTHER EXPERIENCE
1964

Tourist travel to USSR

1966

Guest of the French Government to the take-off of the rocket Diamant at Hammaguir (Sahara)

1970

Introduction of the PPBS-McNamara planning budgeting method under the direction of Jacques ATTALI

1971

Introduction of computer systems to secondary schools, with Wladimir MERCOUROFF (CNRS)

1972

Study tour on the techniques of programmed teaching in the USSR : State Committee for Science and Technology (GKNT)

1981

Study tour on energy in South Africa : SASOL, TOTAL, SHELL, ESCOM.

Since 1964

Numerous tours and visits abroad, notably :

EC, Switzerland, Austria, Sweden
USSR, Poland, Hungary
North America
North Africa
ADDITIONAL ACTIVITIES
Computer studies examiner for the competitive entrance examination to the Ecole Polytechnique
Member of the AFPA Board of Directors
Member of the Centre INFFO Board of Directors
MD10 Representative for France
Western European EDIFACT Board seconded to UNO